---
---
WHEY+™ FEATURES A UNIQUE 3 PROTEIN BLEND THAT PROVIDES A BALANCE OF INSTANT NUTRITION TO FEED SORE MUSCLES, WHILE ALSO PROVIDING SLOWER DIGESTING PROTEIN FOR SUSTAINED NOURISHMENT AND A MORE DIVERSE PEPTIDE PROFILE. WHEY+™ DELIVERS A PROTEIN PERFECT FOR ANY SITUATION. REPP SPORTS™ CLAIMS EXCLUSIVE RIGHTS TO ALL GAINS MADE.
GOURMET FLAVOR
3 PROTEIN BLEND
FAST AND SLOW DIGESTIVE BLEND
†THESE STATEMENTS HAVE NOT BEEN EVALUATED BY THE FOOD AND DRUG ADMINISTRATION. THIS PRODUCT IS NOT INTENDED  TO DIAGNOSE, TREAT, CURE, OR PREVENT ANY DISEASE.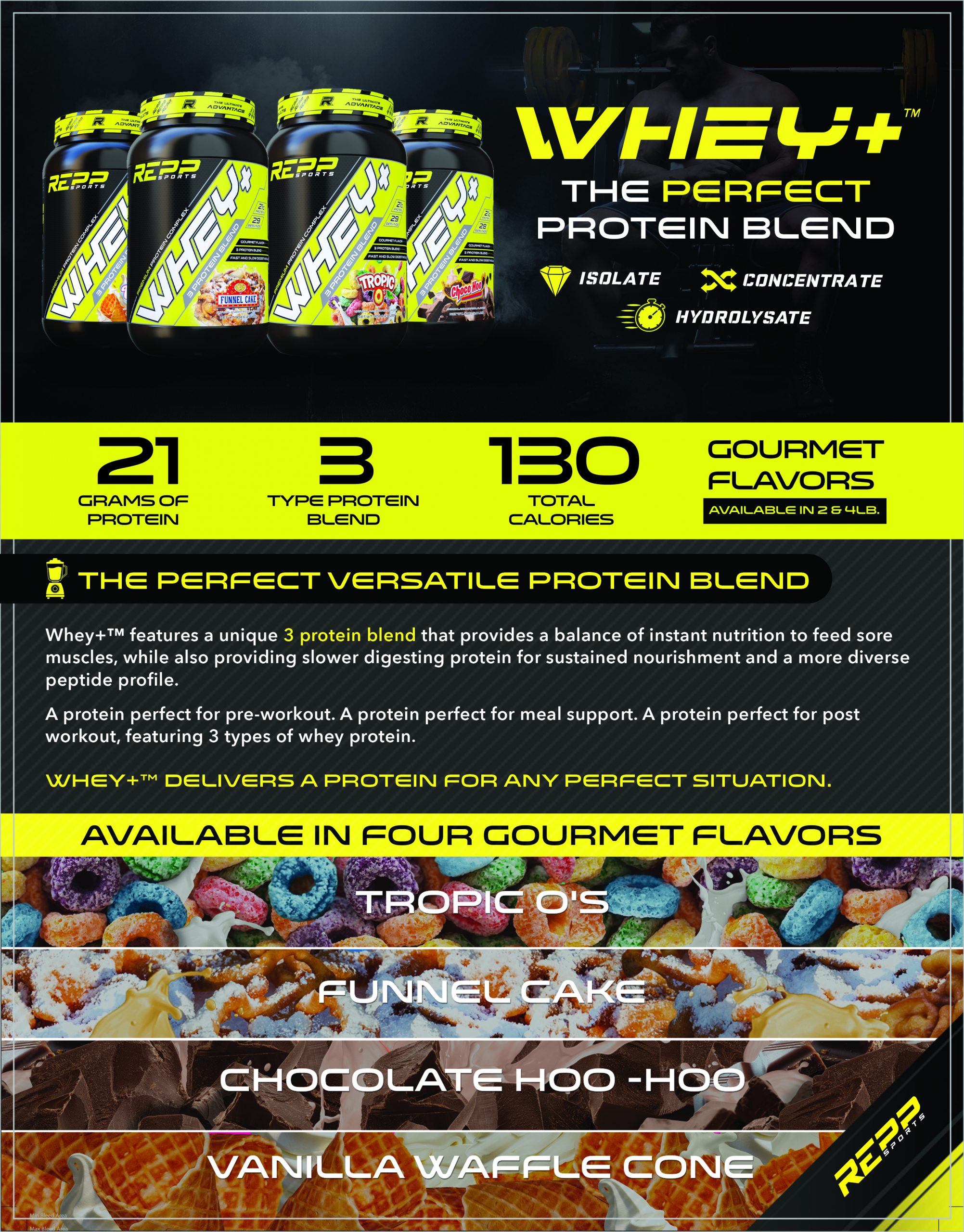 ---