---
---
ALLMAX VITASTACK
Full 30 day supply of 9 different pills to provide full spectrum of vitamins, minerals, & nutrients. Comes in convenient daily multi-packs. No counting or confusion. 
* ANABOLIC SUPPORT COMPLEX
* ELECTOYTIC SUPPORT
* NUTRITIONAL BONE/CARTILAGE SUPPORT
* NEUROTROPIC MENTAL FOCUS COMPOUND
* SOURCE OF OMEGA 3 FATTY ACIDS
* DIGESTIVE AID/ANABOLIC NUTRIENT SUPPORT
* ANTIOXIDANT IMMUNE SUPPORT
CAFFEINE (200 MG)
100 servings in each bottle. Simply, the cost of supplementing with pills is more affordable in comparison to a cup of java. It's also easier to get in your caffeine intake anywhere, just throw a bottle in your gym bag and you will always have it for your next big training session!
EFX CREATINE MONOHYDRATE (KRE-ALKALYN)
Included over 60 servings to provide 1-3 months supply depending on dosage and use. 
Kre-Alkalyn
The of the main goals of creatine manufactures is to improve the absorption rate of their product to ensure greater results in performance and muscle size in those who use these products. Kre-Alkalyn, a buffered from of creatine that is processed at higher PH levels than regular creatine monohydrate, is believed to have one of the fastest absorption rates of all.
Regular creatine is broken down into a waste product called creatinine before the active compound is absorbed—this lowers the absorption rate. With Kre-Alkalyn, this conversion to creatinine is halted and the absorption rate is enhanced as a result. Reported benefits include, faster absorption rate, no loading phase, no creatine bloat, and immediate results

LIQUICARN

Liquicarn has 64 servings of 1,250 mg. This provides a 2-4 month supply depending on dosage and usage. 

LIQUICARN™ provides 1,250 mg of bioactive and fast acting liquid L-Carnitine per serving to promote efficient fat burning throughout the day for those wanting to lose weight or optimizing fat as a fuel source for muscle during exercise. L-Carnitine provides benefits for athletes by optimizing performance, delaying the onset of fatigue and improving recovery time. Other applications of the effectiveness of L-Carnitine include promoting cardiovascular health, brain wellness, healthy aging and male fertility.




CHOOSE FREE DETOX CLEANSE OR LIVER GUARDIAN ($19.99 VALUE) with this stack. 



CLEANSE & LEAN
Digestive Detoxification and Weight Loss
Gentle cleansing formula
Supports intestinal health
Herbal laxative
Cleanses your body
Promotes regularity
Helps improve digestive health as well as removing excess water and waste from your body
Helps reduce bloated or heavy feeling in mid-section associated with poor diet or irregular eating habits
Helps to reduce water weight and tightens the mid-section
Perfect supplement to add into a new diet regimen, fat loss routine or for healthy eating purposes
Contains Cascara, Senna, Fennel, Psyllium, Slippery Elm, Turkey Rhubarb and Aloe Vera to help maintain a healthy digestive tract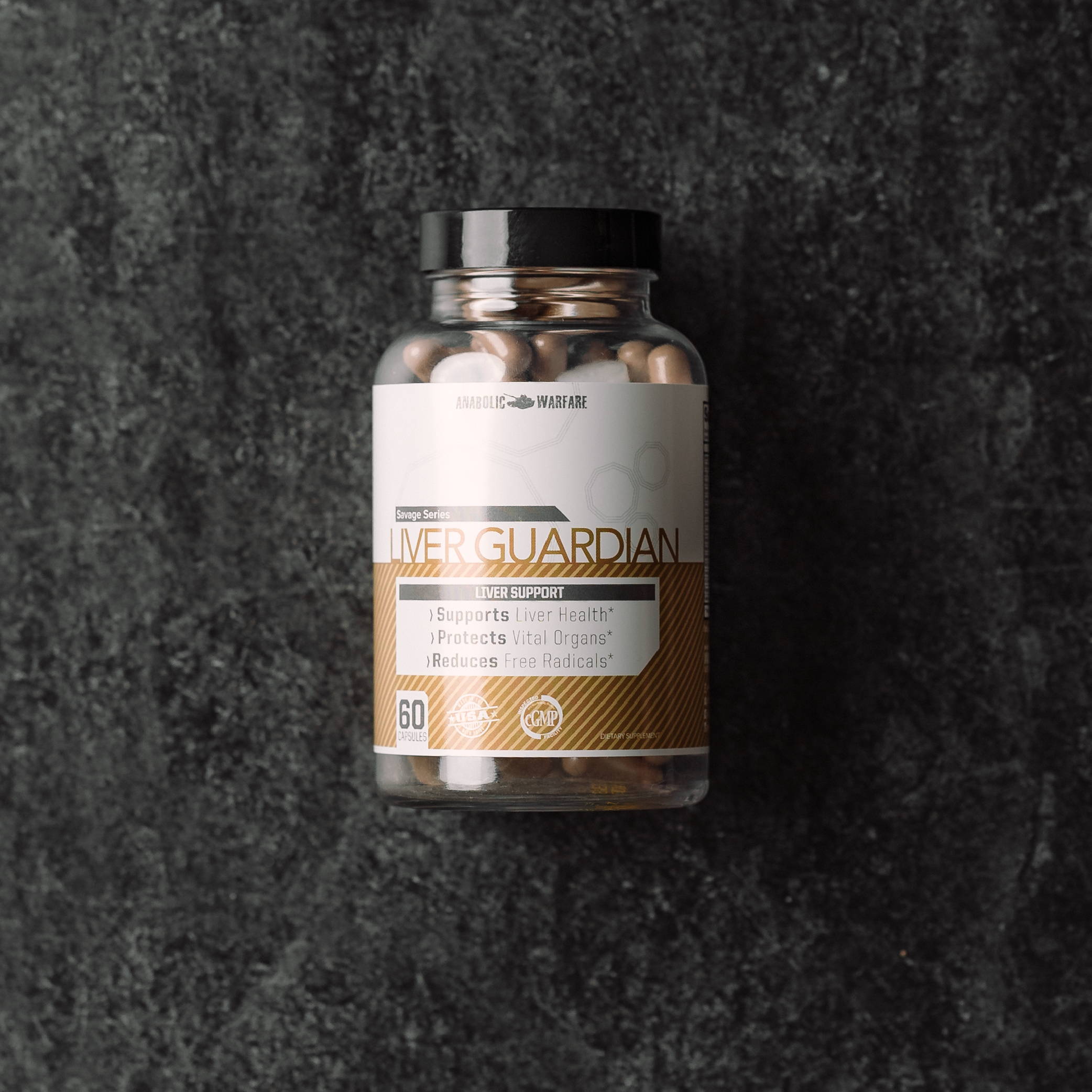 Liver Guardian is a full spectrum liver support supplement to eliminate toxins, on-cycle, post cycle or for daily health.
Contains advantageous amounts of antioxidants to protect your filtration organs from negative side effects of free radicals.
The perfect auxiliary supplement when taking any of the Anabolic Warfare savage series prohormones or anabolics.
---